Site Of the Moment:
Candyland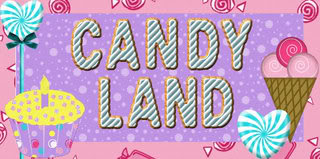 A place to make new friends
Rank
Site
In
Out
11

The Mommy Cafe



0
0
Are you looking for a great place to hang out, meet new friends, get/give support and advice to other women who understand what being a mom is all about? This is that Place!! If your looking for a fun,Drama FREE environment then we hope to see you there!
12

Mommy N Me



0
0
Great place to hang out, sit back n relax with great friends. Talk bout the ups n downs of not only motherhood but life in general. NO BULL, NO DRAMA, just chill and have a great fu**king time!
13

FuNkY mUmS



0
0
A place for funky mums to come hang out, chat and relax with like minded mums. BEWARE: Not for the average mother!
14

Society Of The Psychosocial



0
0
Real Women. Real Issues. No BS!
We offer a variety of message boards, contests, discussions, graphics galleria, & more.
Registration is free & easy!
15

Mommy & Me



0
0
We welcome ALL mommy's threw ALL walks of live, from TTC to Grandmothers! We offer loads of fun and TONS of support! We have a fun loving bunch with NO DRAMA!!! Why not join us today?
16

Top Women Sites



0
0
Come and add your mommy/women sites!
17

Chatty Chics



0
0
a fantastic and friendly site for women to chat and have a giggle gossiping...
18

Bumps, Babies & Beyond



0
0
Bumps, Babies & Beyond is an BRAND NEW online community forum for all that are ttc, mums-2-be and already mums. Dads-2-be and already dads are welcome 2.
19

B*tches B*having B*adly



0
0
Come out & play! From silly to serious, and serious to silly. Ladies, 18+...Bring a sense of humor and your potty mouth.
Page:
1
[2]
Last Update: Sat, 03.24.18 22:34
Next Update: Sat, 03.24.18 23:04
Next Reset: Mon, 04.23.18 22:34
Sites: 19
Powered By GoTop100.com